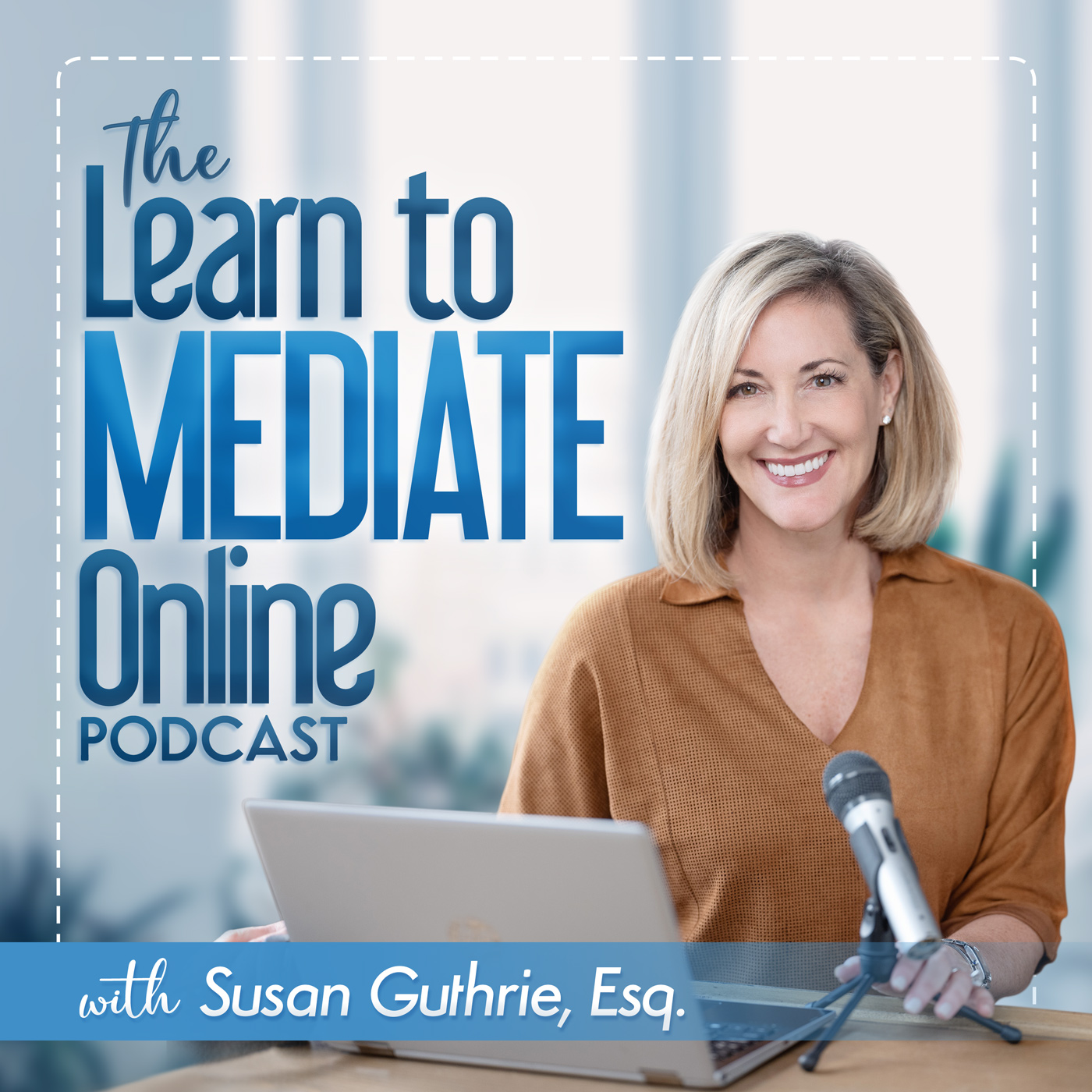 On this episode of The Learn to Mediate Podcast, Susan Guthrie speaks with Donna Serdula, author of LinkedIn Profile Optimization for Dummies and the Founder of LinkedIn-Makeover.com, about how you can make LinkedIn work for you!
LinkedIn is the most important networking, jobsearch and digital outreach platform for professionals and how you show up there matters!  So many people struggle with LinkedIn though.  How do you build your profile?  What do you post?  How can you maximize it's impact on your career?  Enter Donna Serdula who literally wrote the book and built the company that help you answer all these questions and more.  Donna shares her best advice and top tips to help you get you LinkedIn profile in top shape so that you can harness the power and uplevel your career.  Afterall, if you can't trust advice from a woman with more than 35,000 connections on LinkedIn, who can you trust?!
More information about this week's Special Guest: 
Donna Serdula pioneered the concept of LinkedIn profile optimisation, realising early on that the LinkedIn profile was so much more than just an online resume. 
A job change in 2006 led her back to LinkedIn as Donna looked for tools to help her build a sales territory. It was during this time she had her LinkedIn epiphany and forged her LinkedIn 4 point methodology. By integrating LinkedIn into her sales process, she found tremendous success. 
In 2009, she walked away from her successful sales career and founded Vision Board Media and LinkedIn-Makeover.com. 
Donna is the author of LinkedIn Profile Optimization for Dummies
Need a new headshot (yes, you need a new headshot!) check out www.headshotcrew.com that Donna mentioned in the episode!
****************************************************************************
About Our Host: Susan Guthrie, nationally recognized as one of the Top Family Law and Mediation Attorneys in the country, has been helping individuals and families navigate separation and divorce for 30 years. Susan also is one of the leading experts in online mediation in the country and trains other professionals in the practical and ethical considerations of conducting their mediations online through her business Learn to Mediate Online (www.learntomediateonline.com.)
As a leading dispute resolution professional, Susan is honored to serve on the Executive Council of the American Bar Association's (ABA) Dispute Resolution Section as the Membership Officer and to be a Co-Chair of the Mediation Committee. 
Susan recently partnered with mediation legend, Forrest "Woody" Mosten, to form the Mosten Guthrie Academy for Mediation and Collaborative Law Training to provide the gold standard of training for professionals in an online format.  Upcoming Mosten Guthrie trainings include:
40-Hour Divorce & Family Mediation Training September, 2021
Consulting & Study Practice Groups ongoing
There are even opportunities to customize your own training program or consulting group with Woody and Susan!
Visit www.MostenGuthrie.com to find out more.
In addition:
The Learn to Mediate Online Training Program is NOW ON-DEMAND!  To date, more than 15,000 dispute resolution professionals have benefited from her online mediation training program which is available as an ON DEMAND COURSE!  The program will help you to transition your in-person mediation process to an online virtual proceeding via Zoom video-conferencing and more.  Go here to find out more: https://learntomediateonline.teachable.com/
Susan also offers additional training and webinars in (available on www.learntomediateonline.com):
***To receive 10% off the cost of the downloadable programs use code "PODCAST." ****
Social Media Marketing for Professionals DOWNLOADABLE PROGRAM NOW AVAILABLE!
DIY Website Basics DOWNLOADABLE PROGRAM NOW AVAILABLE!
Susan also offers 1:1 private coaching and more.  Go to www.learntomediateonline.com
********************************************************************************************************
Susan has been featured in and on media outlets such as CNBC, Market Watch, Forbes, Eye on Chicago, WGN, the ABA's Just Resolutions Magazine, Thrive Global, The Nook Online among others. She is licensed to practice law in the States of California and Connecticut as well as before the Supreme Court of the United States.
Susan's other Podcasts: After a year and half of co-creating and co-hosting the award winning podcast, Breaking Free: A Modern Divorce Podcast which reached over 3 million listeners, Susan current podcast, The Divorce and Beyond Podcast with Susan Guthrie, Esq. debuted on iTunes "Top Podcasts" List for self-help podcasts and is one of the leading divorce podcasts in the country. Divorce & Beyond is focused on pulling back the curtain on the mysteries of the divorce process and bringing tips and resources to help people to thrive and shine in their new future beyond divorce.
Follow us on Instagram:  
@susanguthrieesq
@learntomediateonline
@divorceandbeyond
@mostenguthrie
Be sure to subscribe to the podcast on your favorite platform so that you don't miss an episode and if you enjoyed this episode, please give us a five star review and leave a comment telling us what you liked!  You can link to the most popular podcast platforms here:  https://learntomediateonline.com/ltmo-podcast